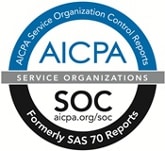 SSAE 16 (formerly SAS No. 70) is a widely recognized auditing standard developed by the American Institute of Certified Public Accountants (AICPA).
A service auditor's examination performed in accordance with SSAE 16 ("Audit") is widely recognized, because it represents that a service organization has been through an in-depth audit of their control objectives and control activities, which often include controls over information technology and related processes. In today's global economy, service organizations or service providers must demonstrate that they have adequate controls and safeguards when they host or process data belonging to their customers.
SSAE 16 certification is one of the most thorough and comprehensive surveys for monitoring service organizations that support information technology companies. This report includes an outline of the data centers controls, and detailed testing of their implementation. The SSAE 16 report definitely assures the customers of the data center of their reliability and provides a set of standardized reports without the need for additional assessments.
The data center we use for our servers has and maintains SSAE 16 (formerly SAS 70) certification.
Since the data center is the building block for strong security, this adds another strong foundation to help us provide PCI Compliant ecommerce hosting to our customers. Please check out our managed hosting offering, and contact us now if you have any questions.
---
Related news and blog articles: